What is the Abacus Marketplace?
The Abacus Marketplace is a multi-platform client portal that opens the door to communication in the life settlement space. One of the core goals of Abacus is to democratize the life settlement space and remove the layers of confusion that have been placed on the industry in the past. The Abacus Marketplace is a major step in that process, allowing clients and advisors to access their life settlement cases instantly with no red tape.
Like Abacus Life, the marketplace is vertically integrated across all mediums of our business, from individual retail clients to institutional funds that have active portfolios being serviced.
Case Management
The Abacus Marketplace is an effective case management platform. Advisors are able to use the marketplace to actively track the stages of every case they currently have with Abacus, or do historical reporting on all activity.
Traditionally, advisors relied on reporting directly from life settlement providers or had to reach out directly for additional information on cases—now the information is available in real-time.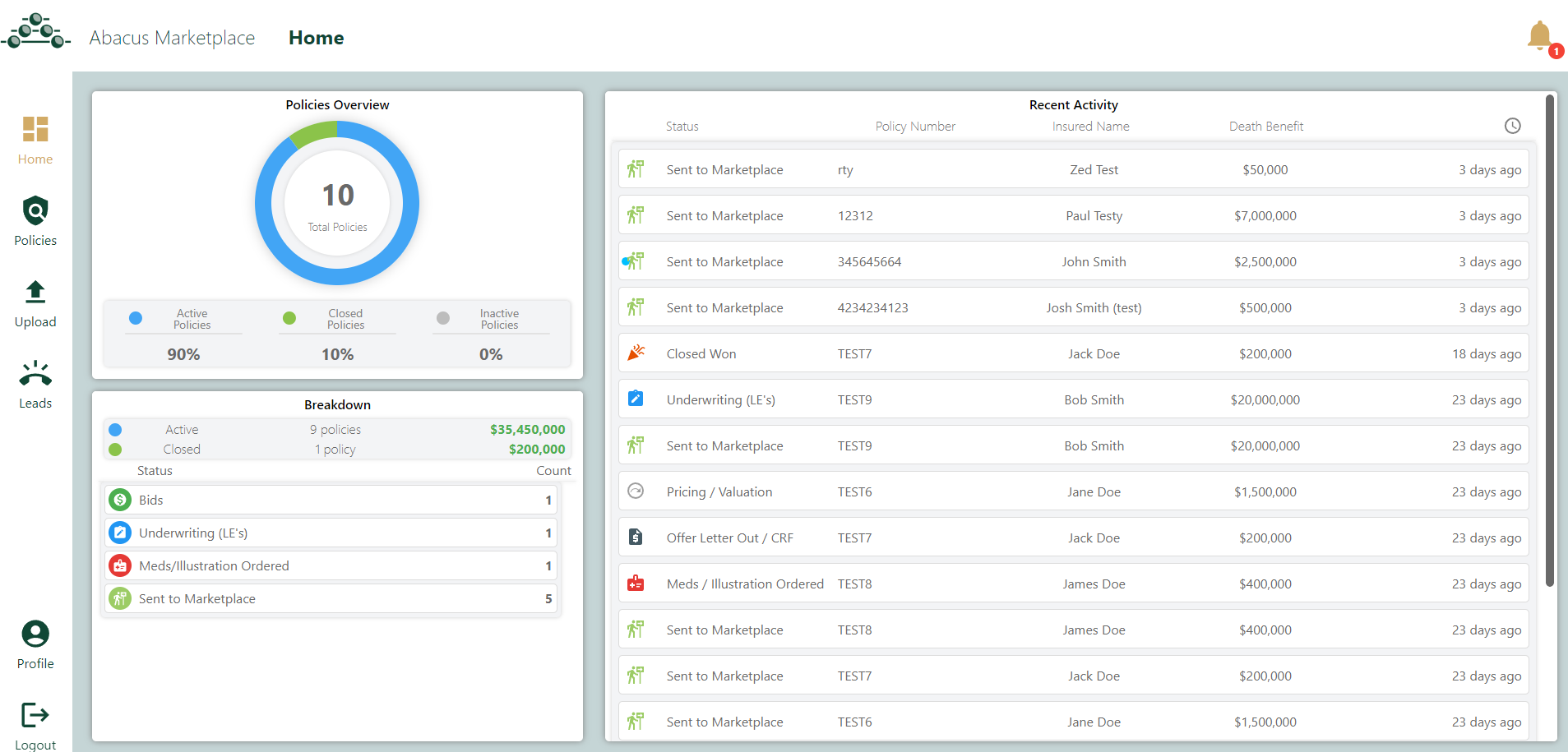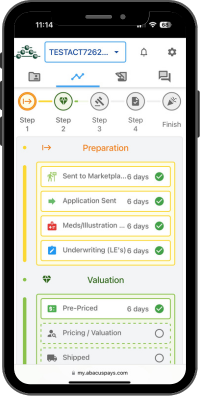 Policy Information
Clients can also interact with the marketplace directly for individual cases. Like advisors, clients that come to Abacus through any channel are now able to directly access their case and stay up to date during the entire process. The marketplace helps us facilitate a truly transparent life settlement process from the start, while empowering our clients with information quickly and efficiently.
Users can upload records or illustrations directly, track offers and bids, and communicate directly with their team at Abacus without ever leaving a single page.